Pest Control KL

Are you facing insects, rodents and other infestations? We offer professional pest control in Kuala Lumpur (KL) so you can maintain a pest-free environment.
In Empire Pest Control Malaysia, we can deal with rodents, fleas, termites, cockroaches and other pests.
We would be pleased to serve you so call us now to get a free quote.
For Professional Pest Control Services in Kuala Lumpur (KL) – Call Us Now
Why Hire a Pest Control Company in Kuala Lumpur?
You probably know by now how troublesome it is to have rodents or cockroaches around your property. They are not only annoying; they can also be harmful to your health. If you do not deal with it immediately, it can worsen without you knowing it. Here is why it is best to hire professionals to treat pest infestations.
Deals with the root cause of the infestations: as professionals, we are trained and knowledgeable in the most effective way to exterminate pests and that is by targeting the source. We know the behaviors and properties of various pets, including what attracts them so they will not be coming back to your property.
Can eradicate pests completely: We do not just offer superficial solutions and eradicate only the pests that are visible. We treat pest infestation based on the type of organism and provide a solution that will totally control their existence and reproduction in your home or workplace.
Saves you time and money: You no longer have to use insecticides and pesticides that offer only short-term solutions. Trying several treatments over and over again will only cost you time and money. By hiring a pest control in Kuala Lumpur, you benefit from cost-effective, timesaving solutions.
Helps reduce health risks: Pests bring germs and bacteria. The longer you wait to eradicate them, the more they can bring harm to you and your loved ones' health. Additionally, the treatment we use does not harm your health or the environment.
Help save your property from further damage

: Pests can also cause property damage. You might not be aware of the extent of damage they have caused, especially of termites. Stop them from damaging your home by letting us deal with them.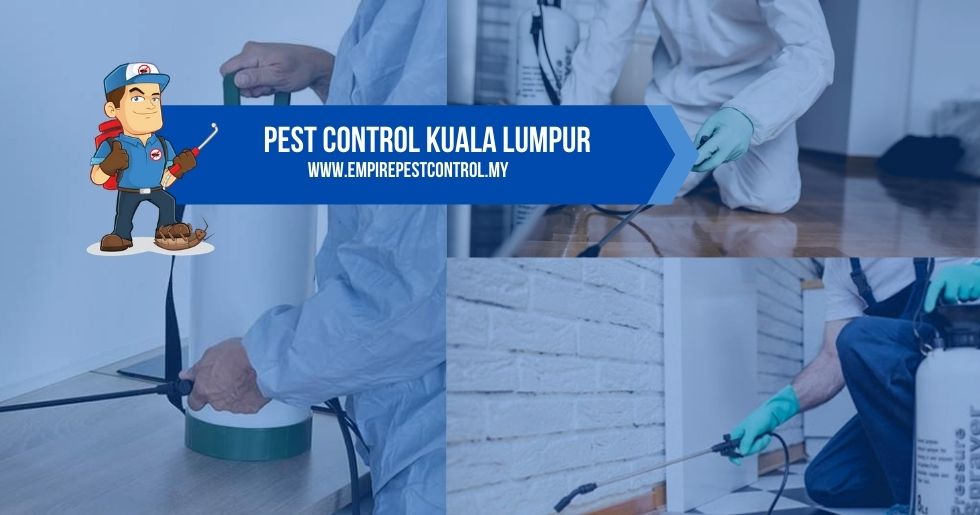 All Types Of Pest Control Services We Offer
Termite Control

: We can help control the damage caused by these pets in the structural integrity of your property.

Fleas Control

: Our service helps stop fleas infestation, which can be harmful if not troublesome for you and your pet.

Bed Bugs Control

: Our service will help eliminate such menace so you can enjoy a restful sleep on your bed or cozying on your sofa.

Rodent Control

: We will help stop the infestation of rodents that not only eat your food or belongings but also bring germs in your home.

Mosquitoes Control

: Mosquitoes can cause a lot of discomforts or even cause some serious illness, but we are here to help stop them.

Cockroach Control

: Like rodents, cockroaches bring illness as they carry bacteria when they approach your food and kitchen tools. Our team can stop them effectively.

Ants Control: Ants can easily find their way to get into your house. Our experts can help you to get rid of your ant problems.
What Makes Empire Pest Control Different?
Knowledgeable and Experienced: Our job requires that we have sufficient knowledge in treating infestations. Since there are different pests, they also have different properties. What makes us different and ahead of our competition is that we handle the problem effectively based on what can eradicate them completely.
Safe Treatment Techniques: We believe not just in providing effective treatment services but also utilizing safe solutions that will not harm you or your pets or even the environment.
Personalized Solutions: Our team offers individualized services based on your needs. Two situations might not be the same, so we assess the problem and work out the best solution.
How Much Does Pest Control Services in Kuala Lumpur Cost?
Prices of pest control services in Kuala Lumpur vary depending on some factors, which include the following. To get accurate pricing, feel free to contact us.
Type of pest: the treatment or solution to be done varies on the kind of pest infestation, so the price also varies. You can read this post on the types of pests that are most common in KL.
The extent of infestation:

the scope of infestation also varies. Perhaps only one area of your home is affected or maybe even more, thereby needing more solutions or labor.

The number of treatments needed: There are times when treatment should be done multiple times for complete eradication of pests. This may incur more costs. Read this post on how often you should perform pest inspections.
Surrounding Areas That We Served
We also provide services in the surrounding areas of KL.
Frequently Asked Questions
These are common questions asked by customers, but you can call us at your convenience and we will be happy to assist you.
Can I just do DIY pest control instead of hiring a professional?
You can try using store-bought insecticides or pesticides but you will notice that these pests will just keep coming back especially if the infestation is extensive. The most cost-efficient solution is hiring professionals from Empire Pest Control because we deal with the root cause of the problem with the aim to eradicate them completely.
How long do I see results after the first treatment?
The results vary depending on the type of pests and the extent of infestation. What you can be sure of is that we aim to offer long-term solutions instead of quick but superficial treatments.
What treatments do Empire Pest Control offer?
We offer different treatments again depending on the pest and the needed solution to get rid of them completely. Our team is knowledgeable in eradicating all types of pests.
How do I book a service?
Please call us for complete details and we will schedule service immediately.
Need To Get Rid Of Your Pest Problems? Contact Us Now!