Cockroach Control in Kuala Lumpur (KL)
Cockroach infestation is a serious problem that requires immediate action. Cockroaches are disgusting, knowing they carry diseases.
If you are in the food business, infestation can ruin your reputation.
You do not have to solve this problem on your own. Empire Pest Control offers professional cockroach control in Kuala Lumpur with the correct and efficient approach to the situation.
For Cockroach Control Services in Kuala Lumpur (KL) – Call Us Now
What is the Price of Cockroach Control in Kuala Lumpur?
When it comes to pricing, several factors affect how much you would expect to pay if you need to hire professional cockroach exterminators. To give you an idea, it is best to consider the following price determinants: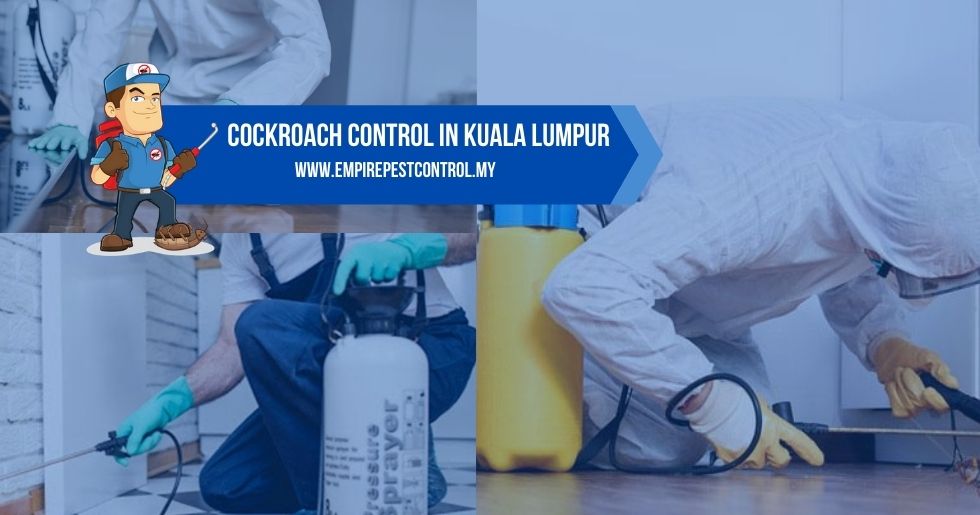 Size of area: The first determining factor for price of cockroach control in Kuala Lumpur is the size and location of property. Our team first needs to know how large the affected area is to determine how much material we need to exterminate the cockroaches. In addition, the size of property tells us how much time we need to treat it. If your location is a bit far from us, it may also slightly affect cost.
Extent of problem: During assessment, we will know how serious the infestation is. If it is severe, the process may require more treatment and incur more cost for materials.
Frequency of visit: the treatment may require follow-ups or multiple visits especially for extreme infestations.
To give you an idea, the average cost for cockroach control for areas with size of 1000 square feet is around RM150, for 3000 square feet, the average cost is RM180 and RM250 for areas sized 3000 to 5000 square feet. Please note that this is a rough estimate and we have to consider the price determinants discussed above. If you want more accurate pricing, you can give us a call today so we can schedule a visit to your property.
At Empire Pest Control, we give a free quote and fair pricing. Rest assured that you would get the right pricing for the right pest control services in KL with no hidden fees. We also use only safe, tested and high quality materials that are effective for exterminating cockroaches.
Need To Get Rid Of Your Pest Problems? Contact Us Now!