Pest Control in Bayan Lepas
We understand you would like to know how much it costs to book a pest control service in Bayan Lepas, but it is hard to declare an exact rate for prices vary widely based on a number of factors.
You can contact us so we can give you a more accurate quote.
Book a Pest Control Services in Bayan Lepas With Us Today!
Price of Pest Control Service in Bayan Lepas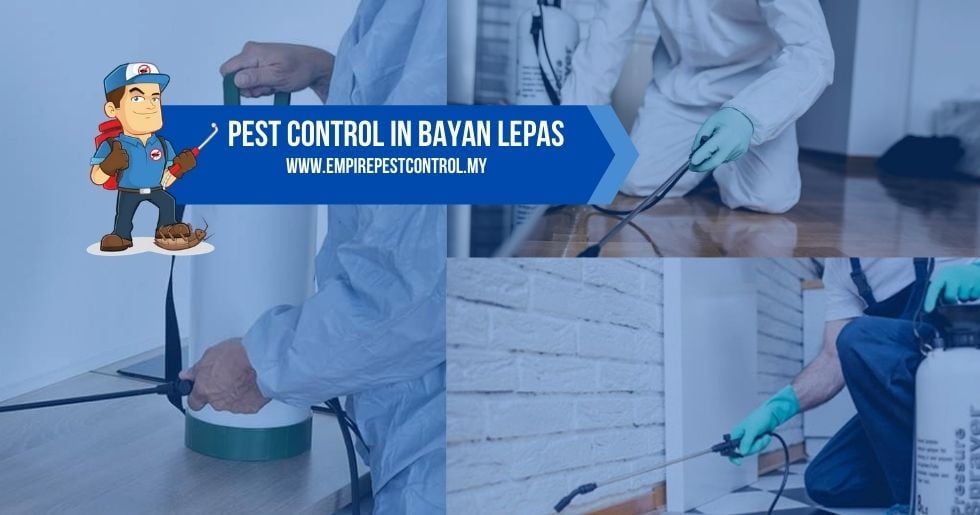 Type of pest: It is no surprise that pest control experts such as Empire Pest Control work on a variety of pests, and the type of pest you want to eradicate is one determinant of price. Some pests are easier to treat while others require more work and materials.
Extent of infestation: Prices also vary depending on the extent of the required work. This is why we encourage home and business owners to act on pest infestations immediately. If the problem gets worse, it is more difficult to solve, as it will require more effort and materials.
Size of area to work on: The size of the affected area also influences the overall cost. Of course, the larger the area, the more work and materials required.
Type of treatment: A pest control company will discuss what sort of treatment is needed to address the pest infestation you have, and by this time, they can give you a clearer picture of the costs that are likely to incur after a careful assessment of the situation. Every pest requires different approach or treatment, the needed products and solutions that all play a part in the pricing.
Number of treatments: Some pest control can be solved in a single visit, while others require more. Needless to say, multiple visits may mean higher pricing though you can ask your service provider if they offer free after service treatments. Rest assured that here in Empire Pest Control, we offer no hidden fees and we are honest in giving details of pricing. Knowing the price of the service is important to help you compare costs and decide on the company to choose. Our pest control is effective, giving you your money's worth.
Book a Service With Empire Pest Control Today!
We offer pest control services in Bayan Lepas at an affordable price. You can check out our other area coverage for pest control services in Penang  area below:
Contact Empire Pest Control to get a free quote! Our team will be ready to assist you to get rid of your pest problems.
Need To Get Rid Of Your Pest Problems? Contact Us Now!