Termite Control Shah Alam
Did you know your home or office could be infested by termites? Empire Pest Control is your one stop professional termites control provider in Shah Alam.
We are skilled and highly trained professionals to get rid of termites completely. Without the proper care, termites can destroy properties and cause irreversable damages. Call us now and let us give you a FREE QUOTATION.
For Termite Control Services in Shah Alam – Call Us Now
How Can We Help to Solve Your Termite Control in Shah Alam?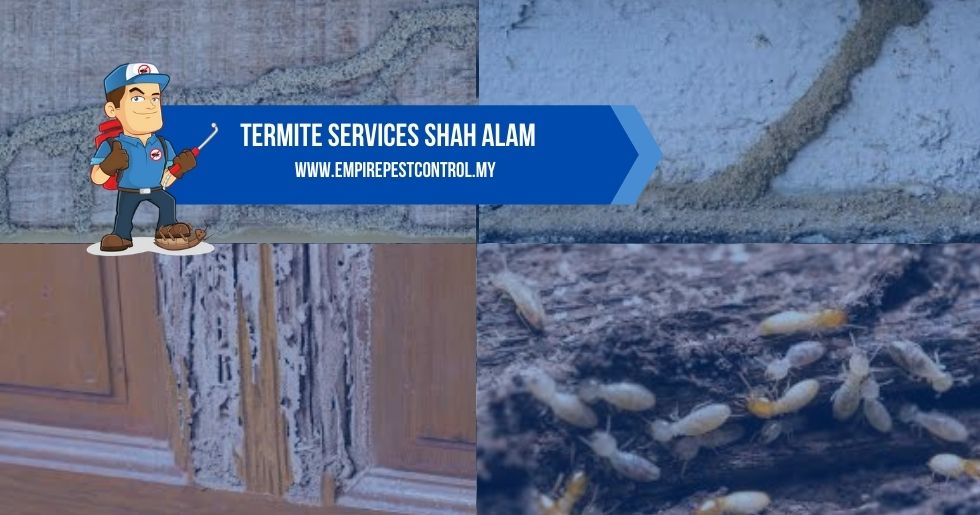 Termite infestation is commonly heard of, however it would still cause critical damages to your home or office. Termites eat up the wood in your property. They dig up tunnels and bury themselves into the eaten wood. I
t is extremely important to catch these early signs and do damage control. If caught too late, you might spend a big fortune of money trying to reverse the damages.
Worry not, Empire Pest Control is here to help you solve all your termite problems. Here is how we do it:
Step 1 Property Inspection: Small in size, hidden under small gaps, termites are hard to find in the house. At Empire Pest Control, we are the experts in handling all termites issue. With years of experience, we are able to easily locate the termites by doing a thorough inspection of the property. After the inspection, we will plan the best treatment solution to exterminate these pests.
Step 2 Bait System: The Bait system method is a more traditional approach to termite control. At Empire Pest Control, we use active ingredients that contains slow-acting insecticide. These affects the growth and movement of the termites. We place the bait stations around the property strategically to get rid of them.
Step 3 Barrier Treatment: At Empire Pest Control, we also approach termite control with soil-applied barrier treatments. We dig trenches around the foundation of your home and treat it with government approved & safe termiticides. This method is effective as it also controls future infestations.
Step 4 Wood treatments: Wood treatment method includes sprays and foams, surface sprays and Borate treatment. This method is used to destroy any existing colonies. The plus side of this method is it can be used at the beginning of the building construction phase. It is effective and can prevent future terminate invasion.
Contact Empire Pest Control Today!
We are a reputable pest control service provider in Shah Alam. We have over a decade of experiences as pest terminators. We have the knowledge and expertise in handling any termite infestation.  With our years of experiences in handling termite issues, we have self-developed effective and safe methods to handle all your termite issues. 
Empire Pest Control is your one-stop solution for termites control. Book us now & let us reverse the damages.
Need To Get Rid Of Your Pest Problems? Contact Us Now!