Pest Control Shah Alam
Looking For Pest Control in Shah Alam? If the answer is yes, then you've come to the right place.
For over 10 years, Empire Pest Control has been servicing in Shah Alam. Our team has been offering affordable solutions for all types of pest issues.
Whether you have mosquitoes or bed bugs problems, we are able to solve all of these pest problems for you.
We can offer affordable pest management packages that are tailored to your requirements. Stop wasting your time to solve your pest problems and let our experts handle everything. This will give you a peace of mind.
If you want to book our pest control services in Shah Alam, you can contact us via email, WhatsApp message or, call and our friendly staff will be there to assist you.
For Professional Pest Control Services in Shah Alam – Call Us Now
All Types Of Pest Control in Shah Alam
We have a huge network of professional technicians who are ready to provide you top-tier service. This means that no matter what kind of pest problems, we can help to solve it with our safe and proven method. Pests don't stand a chance with our pest control techniques by us.
Fleas Control
Rodent Control
Mosquitoes Control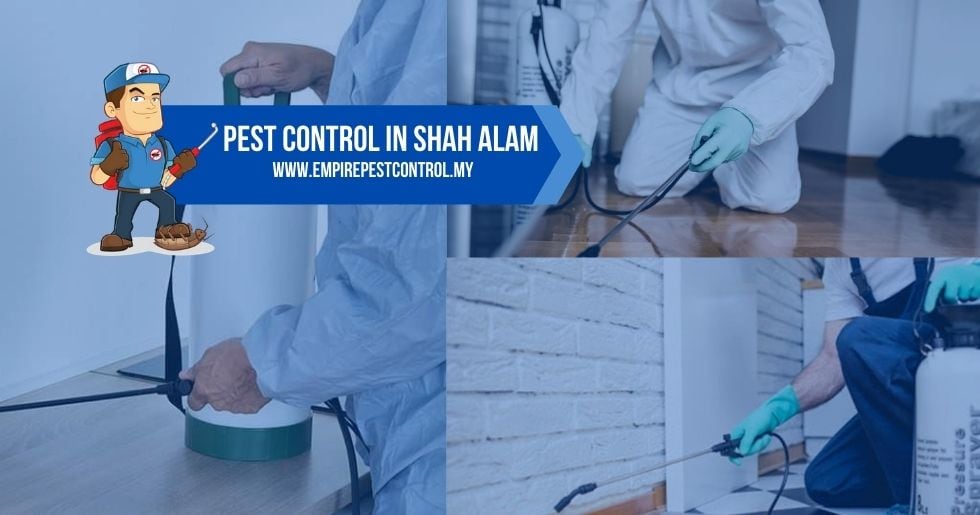 Why Choose Empire Pest Control
There are many pest control companies in Shah Alam, check out what makes us unique compare to others.
Team Of Experts.

Total Work Guarantee
Years Of Experience
Affordable Price
Customer First
Fast Response
Locations That You Provide Pest Control Services in Shah Alam
We also offer pest control for home and business owners in other districts in Selangor, Malaysia. As a testament to the quality of our services, we've been offering customized solutions to thousands of customers every year.
We cover the following areas in Shah Alam, Selangor.
Setia Alam,Shah Alam
Kota Kemuning,Shah Alam

Puncak Alam,Shah Alam

Seksyen 7,Shah Alam

Seksyen 15,Shah Alam

Seksyen 13, Shah Alam

Alam Impian, Shah Alam

Bukit Jelutong, Shah Alam
and more… (let us know)
Frequently Asked Questions About Our Pest Control Services in Shah Alam
We get questions from our customers and have compiled a list of frequently asked questions below. If your question isn't answered in the FAQs section below, you can give us a phone call and we will respond to your enquiries.
Why Should I hire a professional instead of doing it myself?
It requires the right knowledge, techniques, and tools to get rid of pest issues. That's why it is better to get the help of a pest management professional to help you to put your pest issues to rest.
What The Price Of Pest Control Services in Shah Alam?
The price of the services depends on a various factors. This includes, the type of service, locations, amount of work needed and etc. Contact us today and we will provide an accurate and affordable quote.
What Type of Pest Issues Can You Solve?
With years of experience in this industry, we can get rid of any issues that are related to pests. Contact us now to get a free quote and the latest packages.
Need To Get Rid Of Your Pest Problems? Contact Us Now!