Pests‌ ‌are‌ ‌unwelcome‌ ‌guests.‌ ‌Ants‌ ‌may‌ ‌be‌ ‌small‌ ‌in‌ ‌size,‌ ‌but‌ ‌they‌ ‌can‌ ‌be‌ ‌such‌ ‌a‌ ‌nuisance.‌ ‌They‌ ‌seem‌ ‌harmless‌ ‌until‌ ‌you‌ ‌see‌ ‌them‌ ‌collecting‌ ‌food‌ ‌scraps‌ ‌or‌ ‌worse,‌ ‌chew‌ ‌on‌ ‌your‌ ‌walls‌ ‌, and‌  compromise‌ ‌your‌ ‌building's‌ ‌foundation.‌ ‌
It‌ ‌is‌ ‌best‌ ‌to‌ ‌book a ‌professional‌ ‌ants‌ ‌control‌ ‌in Penang‌ ‌to‌ ‌target‌ ‌them‌ ‌with‌ ‌an‌ ‌expert's‌ ‌eye‌ ‌and‌ ‌have‌ ‌the‌ ‌confidence‌ ‌you‌ ‌are‌ ‌on‌ ‌the‌ ‌right‌ ‌path‌ ‌of‌ ‌eradicating‌ ‌them‌ ‌completely.
Contact us now to book a quote today!
For Ant Control Services in Penang – Call Us Now
Benefits of Booking Ants Control in Penang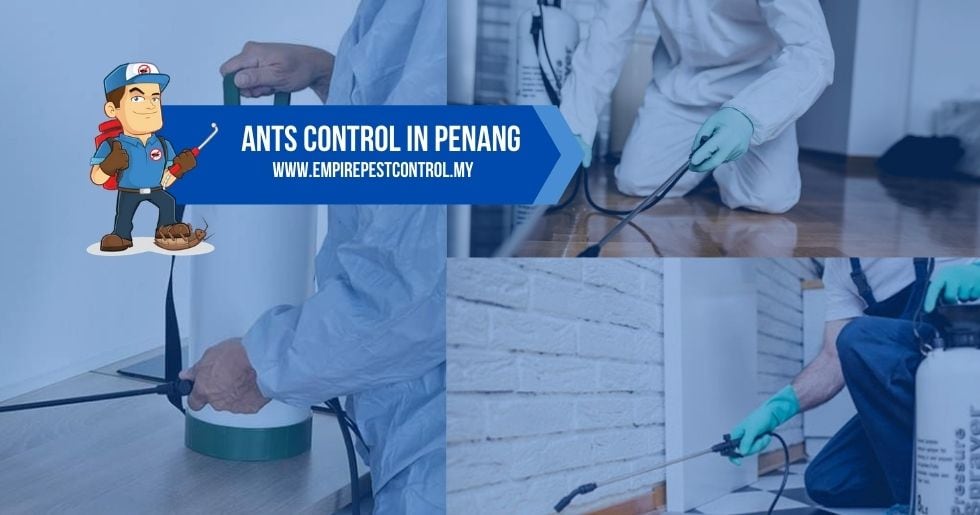 Locate them correctly: It can be tricky to locate the ant colony. Professional ant control exterminators can eliminate their trails and points of entry. We can kill the queen, which is the one that breeds more ants.
Treat them safely: Store-bought ant killers are approved for consumer use, but you should handle them properly. One benefit of hiring pros is that you never have to use such insect killers by yourself. Being in the industry for years, experts know the best products to use since there are many available solutions today that are safe for humans and the environment. They are also regulated by laws to use chemicals and methods that target only pests and not pets or other creatures.
Eradicate them quickly and effectively: It is time consuming to treat ants. You will spend time trying to find their breeding ground. As a business that specializes in pest control, we know how to find them quickly using our knowledge and specialized tools. You do not have to waste your precious time locating the sources of these ants. More importantly, our training enables us to work out the best plan of action to achieve our main objective, which is to exterminate ants. We understand the common breed of ants that infest homes and businesses, their behavior and biology. This allows us to eradicate them effectively.
Contact Us Now To Book a Service
You need not look further if you need help with ant infestation. Empire Pest Control will be pleased to help solve this nuisance. We have a can provide affordable pest control solutions in Penang that will let you eliminate pesky ants quickly. We can address the source of the problem and prevent them from coming back.
Besides offering ants control services, we can also provide the following services to help you to get rid of other types of pest problems:
Get in touch with our team at Empire Pest Control. We are ready to assist you all the way from scheduling your service to helping you to solve your pest problems.
Need To Get Rid Of Your Pest Problems? Contact Us Now!