Pest Control Gelang Patah
Have pest problems in Gelang Patah? We can help! With more than a decade of years in this industry, we can provide all types of pest control services in Gelang Patah.
Give us a call, and our representative will be ready to assist you with an accurate quote!

Local Pest Control Gelang Patah Specialist

At Empire Pest Control, we understand how stressful pest issues in your home or company can be. Our mission is to provide you with the utmost peace of mind by shielding your property from predatory insects.
We are proud to serve you as one of the top-rated pest control service provider in Gelang Patah.
We've been protecting homes and businesses throughout Gelang Patah and other locations in Johor with cutting-edge technology and personalized pest control strategies focused on continuing prevention, elimination, and exclusion for more than a decade.
You can rely on the experts at Empire Pest Control when it comes to working and living in a pest-free environment.
Range Of Pest Control Services in Gelang Patah
We have a wide variety of pest control options for our customers in Gelang Patah to choose from. Irrespective of the service you select, we can securely guarantee that the venture will be a triumph. All of your pest control needs will be met in the most reliable and convenient manner possible by us.
A list of the services we offer is as follows:
Moths Control
Mosquito Control
Ants Control
Termite Control
Bed Bug Control
Cockroach Control
Rat Control
Bees Control
Spider Control
Mosquito Control
Fleas Control
Birds Control
Flies Control
What to Expect During Pest Control Treatment?
Since our pest control experts are all courteous and respectful, we are sure that you will appreciate their company with no difficulties. When it comes to our customers, they will always be willing to lend a hand!

The standard of support and customer care we give to all of our clients is one of the aspects that makes us a top-rated pest control company. Our pest technician in Gelang Patah are both courteous and welcoming, guaranteeing that you have a pleasant experience during your pest control treatment.

Many of our exterminators in Gelang Patah have received the necessary training to help them develop the essential expertise and experience to support them during pest operations.  Each of our specialists has gone through intense training and continues to go through it even after they've been deployed to ensure that our pest control work's consistency is never compromised.
Hours Of Operation
Monday: 10:00 – 22:00
Tuesday: 10:00 – 22:00
Wednesday: 10:00 – 22:00
Thursday: 10:00 – 22:00
Friday: 10:00 – 22:00
Saturday: 10:00 – 22:00
Sunday: 10:00 – 22:00
What Our Customers Says About Our Pest Control Services
Empire Pest Control was really frank with me when I had a wasp nest inside my property that needed to be removed. They responded to my questions, offered courteous service, and kept me updated. I highly recommend this pest control company!
We used Empire Pest Control several times for dust-mite treatment and a quick pest assessment on a rental home. They are pleasant to operate with, and they always provide outstanding service. I will undoubtedly hire them in the future!
I've been using Empire Pest Control at many properties for the past three years. They are courteous and professional, and they have excellent customer service. I like how they have detailed monitoring and reporting available. It's a godsend for property managers! They're fantastic!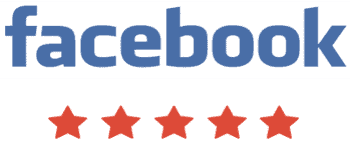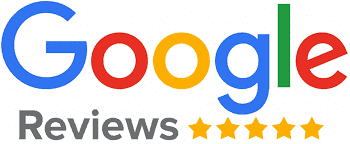 For Professional Pest Control in Gelang Patah – Call Us Now
Why Choose Us For Pest Control Services in  Gelang Patah?
 We are recognized for providing the highest quality pest control service in Gelang Patah, and we strive to maintain that reputation. For more details, see the list below:
Professional and Trained Pest Exterminators
We guarantee that all of our professional pest controllers in Gelang Patah have decades of experience in the pest control business. They are capable of taking care of any job or pest situation with absolute accuracy. They've been trained to deal with any insect problem and determine the source of the problem.We are optimistic about our exterminator's ability to deliver outstanding results quickly and without endangering your family's health or property.
Quality Services & Affordable Prices
You'd be shocked at how reasonably priced all of our offerings are. We believe that excellent pest control service does not have to be costly because each individual in Gelang Patah deserves to live in a clean and pest-free setting. We can also give you the freedom to customize services to meet your specific requirements!
Use Environment-Friendly Pest Control Products
Don't panic about your pets if you're a pet parent; Empire Pest Control's techniques, procedures, and equipment have all been found to be credible and effective.
We don't use any harmful substances that might harm the ecosystem, so you can safely assume that you'll be in safe hands when you're with us.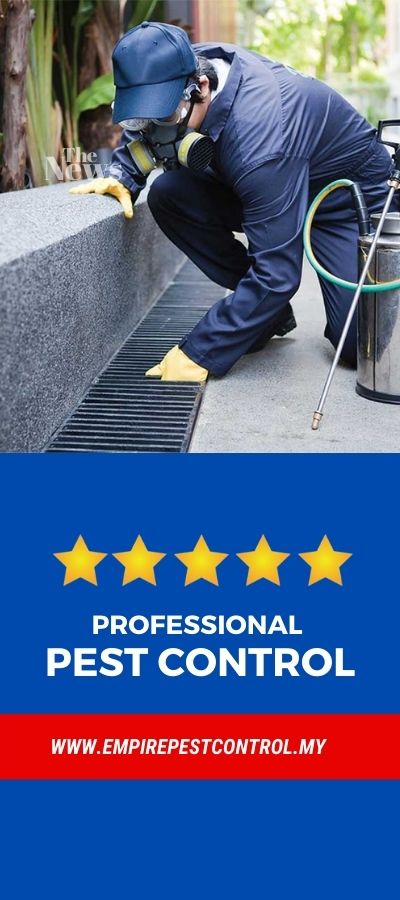 FAQs About Pest Control in Gelang Patah
 As a home or business owner, it's common to have some questions that need to be addressed before you can confidently book a pest control service provider. We have understood your concern and made an effort to list down the frequently asked questions of our new clients to give you a better understanding of how we operate correctly.
If you don't see the answer you need, feel free to contact us via call or Whatsapp, and our pest control expert will address your concern accordingly.
How much does pest control cost in Gelang Patah?
The price of acquiring a pest control services in Gelang Patah is determined by the type of operation you choose, the methods used, and the amount of exterminators needed. But don't be concerned! We will provide you with low-cost pest control services and tailored programs. Give us a call right now for a precise quote.
What types of pest infestations can you solve?
We'll be able to fix every pest problem you have efficiently. Because of our experience and knowledge in the pest management industry, we can assure an effective plan that will eliminate pests of every species. With this insight, we're the only pest control provider you'll need to call if you have mice, bed bugs, termites, flies, or other insects.
Can I do pest control myself?
Although you are entitled to do so, it is strongly recommended that you do not, particularly if you lack knowledge and expertise in the area of pest control. If you use tools and chemicals for which you have no experience, you risk harming yourself and your belongings. It's best to leave the job to the professionals.
Is a pest control service worth It?
It's pretty worth it if you want to make your vicinity a better place for everyone in the area. If covering medical bills isn't in your budget, employing a pest control expert in Gelang Patah is well worth it!
What is included in pest control?
Empire Pest Control has an utterly complete pest management system that addresses a wide range of pest-related issues. Our exterminators will examine your home, collect important information about the pest, implement the most effective pest control plan, and provide you with aftercare instructions.
How long does it take for pest control to work?
The time it would take for effects to appear differs based on the type of insect and the pest management method used, but they are usually quick and efficient. Thanks to our ongoing service agreement, pests will not only be controlled but also avoided and held out of your house.
Why is pest control important?
It is critical because, without pest control, your home will be overrun with insects that will cause structural and furniture harm that will cost a fortune to fix. Additionally, these bugs will make you feel sick. Many of these problems can be avoided with pest control.
Get a Free Quote For Your Pest Control Needs in Gelang Patah
Want a quote for to get rid your pest problems in Gelang Patah? Call us today to get an accurate quote from our team.