Pest Control Johor

Looking for pest control service in Johor to help you entirely eliminate pesky creatures in your place? If the answer is yes, we have a team of pest control specialist based in Johor who are ready to assist you.

We can handle all pest problems in both commercial and residential areas, so give us a call to book our pest control services in Johor..
Professional Johor Pest Control Services Near You
Pests such as rats, cockroaches, and insects can be found everywhere. They're not just on the streets, but they can also get through your Johor homes and offices. They come into your premises in search of shelter, warmth, and food, bringing all sorts of diseases and problems with them.
However, with the help of Empire Pest Control, you can get a pest-free place that enhances overall safety and protection. Our highly-trained exterminators, special procedures, practical solutions, and cutting-edge equipment can successfully eliminate any pests that are causing you trouble.
Not only is this offer great for any environmental setting, but you're guaranteed precise results that will surpass your expectations.
Types Of Pest Control Services in Johor

Since we have a network of professional pest exterminators in Johor, we can handle any pest control job you need. Anything from rodent control to termite control is fully covered. We are capable of handling any pest control project, no matter how big or small.
Please take a look at the list below to get a better idea of the services we provide.
Moths Control
Mosquito Control
Ants Control
Termite Control
Bed Bug Control
Cockroach Control
Rat Control
Bees Control
Spider Control
Mosquito Control
Fleas Control
Birds Control
Flies Control
Are you looking for a particular service that isn't above the list? Please contact us or send us a message on Whatsapp, and one of our pest control experts will gladly assist you with your problem.
What to Expect From Our Pest Control Team From Johor?
Each of our pest controllers from Johor is not only knowledgeable in the field of pest management but is also polite and respectful. Whatever you will need or request of them, they will gladly assist you. You'll love working with our exterminators because you can trust and depend on them to meet all of your needs.

Empire Pest Control values all of our customers who come to us for pest control and management, which is why we make sure that all of our pest services are reasonably priced. We recognize that each pest situation is unique, so we customize our pest control strategy to meet all your needs. 


 

You can rely on a team of qualified pest control experts from Empire Pest Control to help you get rid of any insect. They have years of experience conducting efficient pest operations that have satisfied many residents and businesses, so you can expect positive results that meet your requirements.
Hours Of Operation
Monday: 10:00 – 22:00
Tuesday: 10:00 – 22:00
Wednesday: 10:00 – 22:00
Thursday: 10:00 – 22:00
Friday: 10:00 – 22:00
Saturday: 10:00 – 22:00
Sunday: 10:00 – 22:00
Popular Locations That We Provide Services

Here's the list of locations that we provide pest control services in Johor:
What Our Customers Says About Our Pest Control Services in Johor
I really like Empire Pest Control's exterminators and pest specialists because they're polite and friendly.
I was having trouble in my Johor apartment, but they were quick to respond to my call! I'm super happy with them.
I'm beyond grateful for Empire Pest Control! They have given me effective pest treatment, which has helped boost my business to become better.
I don't have to worry about rats or ants bothering my guests because they have been dealt with effectively!
Empire Pest Control is indeed a big help for many of us homeowners. They never fail to keep my house safe and free of pests because of their experienced exterminators and effective solutions.
This is a company I highly recommend.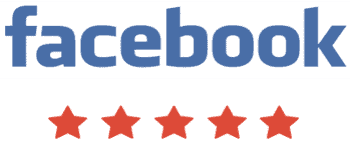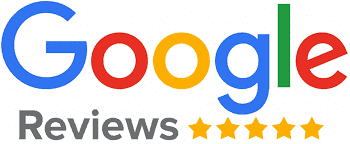 For Affordable Pest Control in Johor – Call Us Now
Why Choose Us For Pest Control Service in Johor?
There's a huge reason why we're regarded as one of the top-rated pest control service provider in Johor, and it prides us to share to you some of the main reasons why:
Professional and Trained Pest Exterminators
Our pest exterminators in Johor have decades of experience in the field and are equipped with all of the necessary expertise and knowledge to handle any job or pest problem.
They are trained to address the issue and locate the root cause in order to eliminate pests and minimize the possibility of them returning efficiently.
Cost Effective Pest Control Services
We owe our success to all of our clients who have placed their confidence and trust in our pest control service. As a result, we make every effort to provide them with affordable pest control service prices.
Furthermore, we will gladly customize treatment plans to meet your specific requirements. Because of this dedication, we have risen to become one of the most favored pest companies in Johor. 
Safe and Eco-friendly Solutions
We guarantee environmentally friendly and effective pest control methods, so you don't have to worry about harsh chemicals affecting humans and pets.
Our pesticides, processes, and equipment are all planned to keep everybody safe. They've passed all of the necessary tests to ensure their safety and efficacy.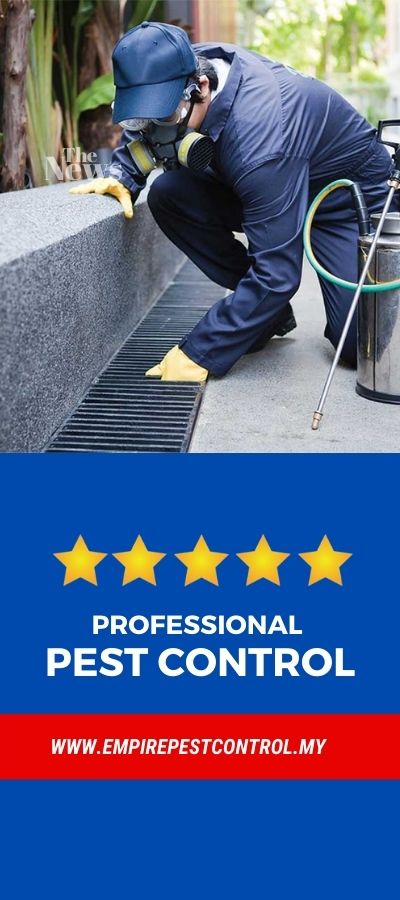 FAQs About Our Pest Control Services in Johor
Do you have any questions and concerns about pest control management and the things we conduct during the operation? If you are, then feel free to check out the information below. We have listed the common questions we get from new clients, and we're confident that this can help you.
If a specific answer you're looking for isn't there, contact us via call or Whatsapp, and our pest control specialist will be with you right away!
How much does pest control cost in Johor?
The cost of pest control n Johor is determined by a number of factors, including the method of pest treatment to be performed, the field of operation, the nature of the pest infestation, and the number of exterminators required to complete the job. But don't be concerned!
We always make sure that our clients get the best deal possible without compromising quality. Give us a call today for a better response, and we'll be happy to assist you!
What types of pest problems can you solve?
Whatever pest problem you're dealing with, we'll be able to tackle it rapidly and efficiently. Because of our skill and understanding in the pest treatment industry, our exterminators are capable of eliminating pests of every species. With this in mind, we're the only pest control company you must call if you have mice, cockroaches, bed bugs, bees, or other insects.
Is a pest control service worth It?
Empire Pest Control, a specialist pest control service provider in Johor, is unquestionably worthy! With our experience and skills in the field, we can efficiently and adequately deal with any pest infestation. Empire Pest Control is an intelligent decision if you value your property and your family's health.
What is included in pest control?
Empire Pest Control has a comprehensive pest treatment service that addresses all of the crucial issues. Our exterminators will examine your property, gather valuable information about the pest infestation, implement the most effective pest control strategy, and provide you with aftercare instructions!
How long does it take for pest control to work?
Within a day or two, you can observe a significant and meaningful decrease in pest behavior. The amount of time it takes depends on the type of species we're dealing with and the strategies we used to achieve maximum performance.
Why is pest control important?
Since untreated pest infestations will harm your home and cause infections that can make you sick, pest control and management are needed. Furthermore, pests will effectively damage your furniture, costing you more money in the long run.
Contact Us Now To Book a Pest Control Service in Johor
Our pest control team at Johor are ready to assist you with your pest problems. Just give us a call today and we will provide you with a customized quote!