Pest Control Bukit Jelutong
Facing pest problems but can't seem to get rid of it? No worries. We are here to help.
We have a team of pest control experts in Bukit Jelutong who are ready to assist you.
Click on the button below to get a free quote!
For Professional Pest Control Services in Bukit Jelutong – Call Us Now
Professional Pest Control Services in Bukit Jelutong
Empire Pest Control has been offering pest control services throughout Shah Alam for more than a decade.
We have been rated 5-star as a pest control company by residence and business from Bukit Jelutong. We have been able to have a great reputation within the community of Bukit Jelutong. This is because we only focus on quality service. We are ready to assist you with all of your pest control needs. Empire Pest Control can easily solve all your pest problems headaches by using our knowledge, tools and accessories.
With our years of experience, there's no job that is too hard for us. Here are lists of our pest control services in Bukit Jelutong area.
Termite Control
Fleas Control
Bed Bugs Control
Rodent Control
Mosquitoes Control
Cockroaches Control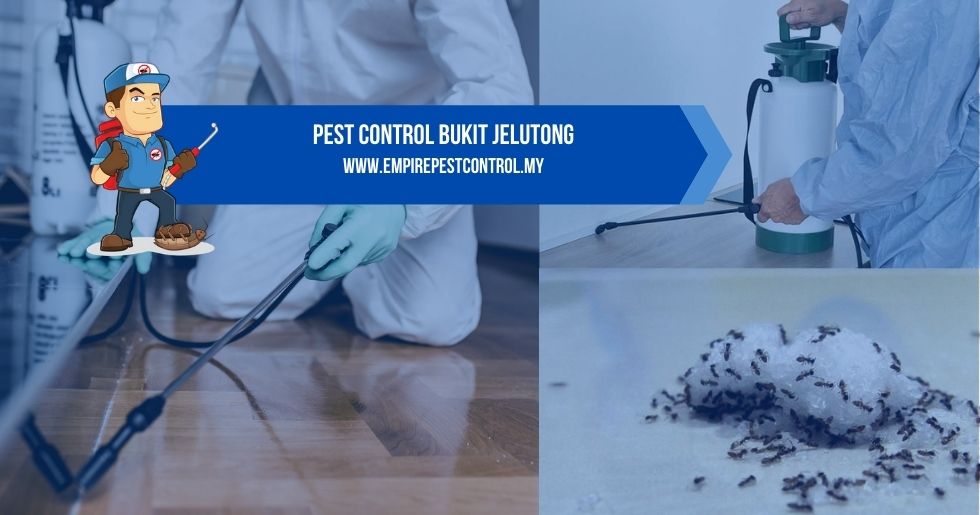 Why Hire Our Pest Exterminators in Bukit Jelutong
If you are wondering why you should hire our pest exterminators based in Bukit Jelutong. Here's why.
Team Of Professionals

Total Work Guarantee
Years of Experience
Competitive Local Price
Great Customer Service
Locations That You Provide Pest Control Services Nearby Bukit Jelutong
We also offer pest control for residence and business in locations nearby Bukit Jelutong,Shah Alam.
This includes:
Setia Alam,Shah Alam
Kota Kemuning,Shah Alam
Seksyen 7,Shah Alam
Seksyen 15,Shah Alam
Seksyen 13, Shah Alam
Alam Impian, Shah Alam
Bukit Jelutong, Shah Alam
and more… (let us know)
Need a reliable pest control solution in Bukit Jelutong? Empire Pest Control is your premium choice for all your pest problem. All you need to do is just to get in touch with our team via message, call or email. Our team will be there to assist you. Stop worrying about pests. We are the solution.
Frequently Asked Questions About Our Pest Control Services in Bukit Jelutong
We know how important it is to get your questions or concerns answered, so here's a list of FAQs that we have complied regarding our services in Bukit Jelutong.
Why Should I hire a professional instead of doing it myself?
It requires specific tools and accessories to get rid of the pest problem. Furthermore, not all pest problems is the same. Some pest problems like termites requires you to have specialized knowledge and skillsets to get the job done. That's why it is better to hire a professional than to do it yourself.
What The Price Of Pest Control Services in Bukit Jelutong?
The price of pest control services in Bukit Jelutong depends on a few factors. This includes how severe is the pest problems, location, types of services needed, and how often to provide the service.
To get an accurate quote, you can provide as many detail as possible. This includes videos and pictures of the issue. Our team will check on the information you've provided and we will send you an accurate quotation.
What Type of Pest Issues Can You Solve?
We can solve all types of pest problems. No matter how severe the pest infestation is, our team at Empire Pest Control can solve it with ease.
Need To Get Rid Of Your Pest Problems? Contact Us Now!