Bed Bugs Control in Shah Alam
Have you ever woken up feeling itchy? Maybe there are itchy red spots over your body? This is a sign of bed bugs! Oh no! Where did it come from? How do I stop this? Should I throw away my whole bed?
Don't worrry! Empire Pest Control is here to help you out! Just give us a call and we will be right by your doorstep!
For Bed Bugs Control Services in Shah Alam- Call Us Now
Why Hire a Professional to Solve Your Bed Bug Problems in Shah Alam
Bed bugs cause discomfort and extreme itchiness. They irritate the skin and leaves red spots all over your body. Once you notice that your furniture has been infested with bed bugs, the first thing to do is hire a pest control professional to handle the issue. You may want to try exterminating them yourselves at home, but these pest are very small, they hide well. The wiser choice is to have them professionally taken care of.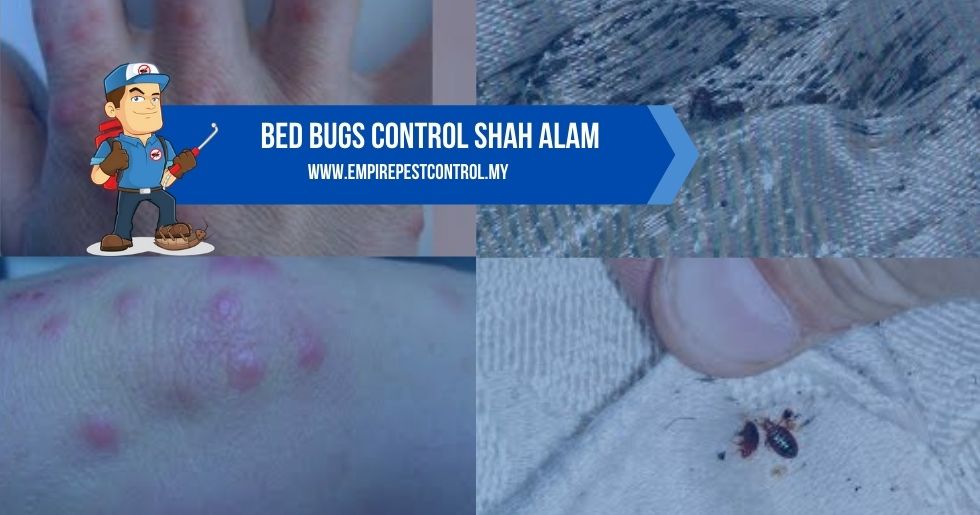 Understanding On Dealing With Bed Bugs
We have over a decade of experience in dealing with all variety of pests, that includes bed bugs. Our pest control experts from Shah Alam have the knowledge and right tools to terminate these pests. The chemicals we use are government approve and safe for human. You can be assured that we get our job done. 
Safety
Safety is our number one priority at Empire Pest Control. We ensure that all our practices and methods are safe. The chemicals we use are government approved and will not harm you, your pets or the surrouding. While there are chemicals sold outside, it is best not to try terminating pests yourselves. These chemicals may be too strong and can be harmful.
Cost-efficiency
When you hire pest control professionals, you are saving time and money. With our years of experience and training, you can be assured that we get the job done quickly and efficiently. Buying pesticides when you are unsure of the root of problem will only cause more damage. You waste time when the pesticides don't work and have to spend more money finding other solution. The best and more efficient way is to get a pest control professional. We ge the job done right
Need To Get Rid Of Your Pest Problems? Contact Us Now!