Small but powerful. Ants may seem harmless but when there is an ants infestation, they can cause serious damage. Carpenter ants for example, can invade a building and build their colonies in your property. They can transmit bacteria and even cause allergies.
To handle ants infestation, let our pest control specialist in Shah Alam to assist you. We can handle all types of ants infestation.
Contact us today for a FREE Quote!
For Reliable Ant Control in Shah Alam – Call Us Now
Benefits of Booking Ants Control in Shah Alam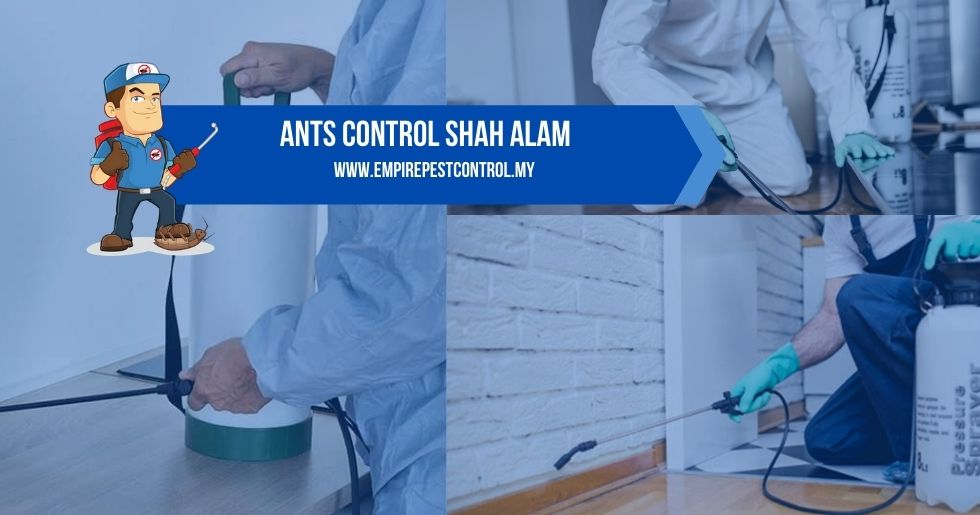 Finding the Source of Issue: With over a decade of experience and training, here at Empire Pest Control, we have sufficient knowledge and understanding the breed and behaviors of ants. Ants have pheromones that leave their scent trails for other ants to follow. Their colonies can consist of 300,000 to 600,000 of ants. The Quee Ant can live up to 15years. She reproduces fast, hence, an untouched nest can last for a lifetime.  When exterminating an ant nest, it is crucial to located the queen. She will be the one laying eggs. 
Ants are attracted to sweet smelling things, for example, sugar. This is why they are most commonly found in the kitchen. They are small, hence good at hiding in the tiniest corner. This is why with an ant infestation, they can be found almost everywhere in your home. When you book a professional ants exterminator, you can be assured the job is done right.
Safe & Effective Method: All of our chemicals used are government approved and is proven safe. Our ant control method is effective and does not cause harm to humans or pets. We will get to the source of the problem and get the job done quickly and efficiently, without compromising our safety and health.
Budget Friendly Services: With professional pest control services, there is no need to research and buy expensive & harmful pesticides yourself, only to realize it does not eliminate the ant infestation completely. With our service, we get the job done right the first time. No more spending extra money on unnecessary pesticides and wasting time. Our fees are affordable and budget friendly. Call us & Book a service with Empire Pest Control now!
Need To Get Rid Of Your Pest Problems? Contact Us Now!