Pest Control Ara Damansara
Pests can cause so much discomfort and even pose serious threat to humans. There can be different types of common pests that ruin homes and commercial buildings including rodents, flying and crawling insects.
If you are looking for pest control in Ara Damansara, we are your best choice for we provide effective treatment services for a wide variety of pests.  Call us today for more information.
For Reliable Pest Control Services in Ara Damansara – Call Us Now
Types of Pest Problems We Can Fix in Ara Damansara
We offer pest control for common pests. We have sufficient knowledge in identifying the type of pest, which is important in making strategies to control them. This saves time and cost on working our incorrect tactics. Having pest infestation can compromise your health. If you are running a business, it can be very unsightly for customers that it can ruin your reputation. Here are the types of pests we can handle effectively.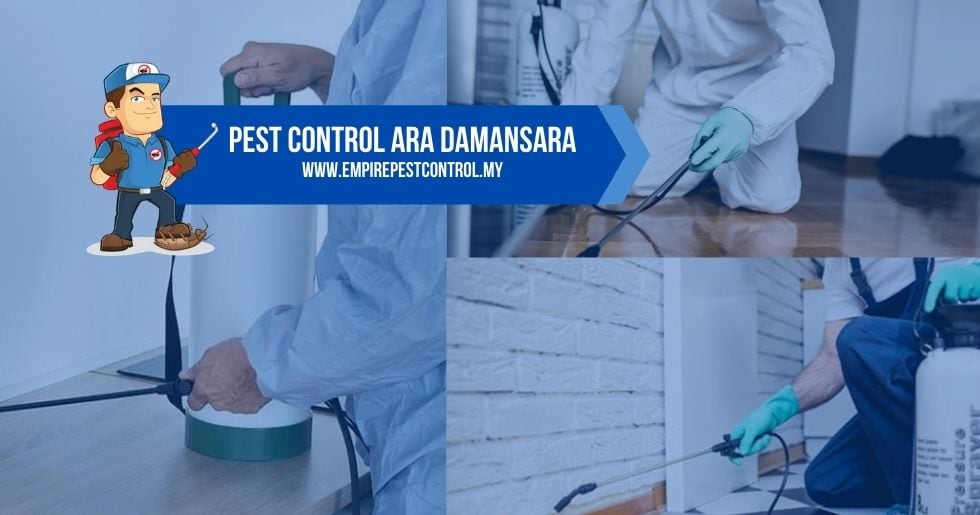 Rodents: Mice and rats are the most common rodents in Asia. If you run a food business, rodent infestation is a no-no. Aside from contaminating goods, they can damage structures and are simply disgusting. Our trained technicians perform integrated management of rodents, which is a holistic approach to control rodents. We can eliminate rodents and make your property rodent-proof.
Flying Insects– Flying insects such as mosquitoes can also be such a nuisance. Mosquito bites bring discomfort and diseases, but we can control them. We provide safe and targeted treatments that quickly remove mosquitoes in your home or workplace.
Crawling Insects: Empire Pest Control also treats termites, ants, fleas and bed bugs. Termites can damage your property while fleas and bed bugs are parasites that suck on blood and cause irritating skin bites. Ants seem harmless, but they can cause food poisoning if they contaminate food. There are many types of ants, but we know the appearance and habits of the common ants that infest properties in  Malaysia. What you can be certain is that we can identify and work out safe and effective treatment methods for these pests. Contact us now to book an appointment.
Other Surrounding Areas That We Offer
We at Empire Pest Control offer services around Ara Damansara, PJ area.
This includes: 
If you don't see your city on this list. No worries. Just give our team a call to find out if our pest control team can come to you.
Need To Get Rid Of Your Pest Problems? Contact Us Now!