We have a team of pest control Klang experts who are ready to provide the best services to homeowners and businesses.
Here at Empire Pest Control, we take a different approach when it comes to dealing with pest.
All of our services are customized based on your pest control needs. This means that you will get the best quality service possible.
Want to get a quote? Click on the button below to get started today!
For Professional Pest Control in Klang – Call Us Now
Pest Control Klang For Homeowners and Businesses
Our developed experience in pest control is second to none. We are capable to provide pest control services to all the locations of Klang,Selangor.
What makes our pest control experts different is we take a different approach by offering customize pest solutions. This is because there's no "one size fits all" when it comes to providing the best pest control services.
With that said, after you've contacted us regarding your pest problems, we will plan and customize our services based on your need.
Not only that, we offer a variety of pest control services in Klang.
This includes:
Termite Control
Ants Control
Rat/Rodent Control
Bed Bug Control
Mosquitoes Control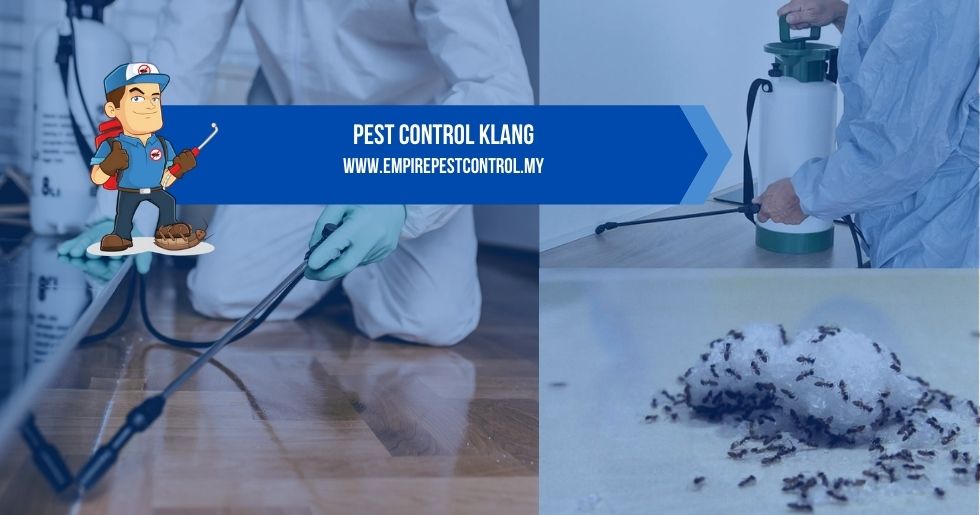 Why Hire Pest Control Klang Technicians?
Our pest control Klang technicians take our time to understand the pest problems that you're dealing with and will provide you advice and guide you throughout the process of pest control to get the best possible outcome. At Empire Pest Control, we care about protecting you and your property from annoying pests.
Not only that, our technicians also make sure to identify the source of the issue. Once we identify the problem, we will then eliminate it according to our SOPs (Standard Of Procedure).
Our team of technicians will explain the processes of our pest control services. This is to make sure you can expect what will happen from our services.
You don't have to worry about the methods we use. This is because our services are eco-friendly. Rest assured, our team uses the latest pest control techniques and technology with the right tools and accessories to deliver the highest standard of treatment at an affordable price.
How To Book a Pest Control Service in Klang?
Just provide call our friendly staff via phone call, WhatsApp or email. You just need to provide us with information of the following:
Location
Types of Pest Problem
Note: If you aren't sure, you can take pictures or video and send it to our team.
Once we understand the problem that you're facing, we will provide you with an accurate quote.
You can then book a service with us and our team will arrange the time and date to assist you to remove these annoying pests.
Surrounding Areas That We Provide Pest Control Services in Klang
We also cover other areas in Klang,Selangor.
Klang Utama
Old Klang Road

Bukit Raja

Bukit Tinggi
Port Klang
Taman Eng Ann
Meru
What's The Price To Book Pest Control Services in Klang?
The price to book pest control services in Klang depends on a few factors. This includes:
How severe is the pest problems
Estimate Time needed to get rid of the pest infestations
Equipment needed to solve the pest problems
How severe is the pests problem
To get an accurate quote, you can just contact our team and we will be there to assist you as soon as we can. No matter what pest control you need, Empire Pest Control is always ready for the job.
Need To Get Rid Of Your Pest Problems? Contact Us Now!