Pest Control Melaka
Pests are indeed a nuisance to have, but we can gladly get rid of them for you with no difficulties! We have more than 10 years of experience in providing pest contorl services in Melaka.
Want a customized quote for your pest control needs? Give us a call, and our pest control specialist in Melaka will assist you.
Fast & Efficient Melaka Pest Control Services Near You
Cockroaches, rats, termites, and bed bugs are among the few pests that linger around in Melaka. Often, these pests can end up in your home and cause damages to your property and health.
They can affect your daily living and even cause you embarrassment when guests decide to come over. To save yourself from such an unsightly situation, book the finest pest control service provider in the whole Melaka area!
Empire Pest Control has been in the pest treatment industry for more than a decade and has been serving different environmental settings such as residential, commercial, and industrial properties.
We have a team of highly trained specialist in Melaka that can diagnose your pest infestation and figure out the best approach to fix it. If quality pest control service is what you seek, we certainly got it all for you.
Types Of Pest Control Services in Melaka
The wide variety of pest control services we provide to our clients in Melaka is one of the aspects that sets us apart from the rests. We have a wide range of pest treatments to remedy any problem you might have. Check out the details below!
Termite Control
Ant Control
Mosquito Control
Bed Bug Control
Fly Control
Spider Control
Rat Control
Are you searching for a specific service but can't seem to find it in the given list above?
Give us a call or send us a message on Whatsapp, so our pest control specialist can happily help you with your concern.
What to Expect From Our Pest Control Specialist From Melaka?
You can expect a team of experienced pest control specialists from Melaka to assist you in getting rid of any type of pest. They have conducted years of successful pest operations, which has pleased many homeowners and business owners, so you're assured of effective results that can fit your standards. 
All our exterminators are not just skilled in the field of pest control, but they're also polite and courteous. Whatever you may need or ask of them, they will not hesitate to lend a helping hand. You're sure to enjoy our exterminator's company because you can confidently trust and rely on them for all your requirements.
Your and your family's safety is our certified exterminator's priority. Each task they conduct is given thorough planning, and they will always inform you of whatever job they're going to perform. We ensure to use only safe and eco-friendly solutions for the pest control treatment. 
Hours Of Operation
Monday: 10:00 – 22:00
Tuesday: 10:00 – 22:00
Wednesday: 10:00 – 22:00
Thursday: 10:00 – 22:00
Friday: 10:00 – 22:00
Saturday: 10:00 – 22:00
Sunday: 10:00 – 22:00
Popular Locations
Here's the list of locations that we provide pest control services in Melaka:
What Our Customers Says About Our Pest Control Services in Melaka

I only entrust my home and office to this company because they're the only pest control service provider I can trust.
Throughout our years of working together, I'm always satisfied with the result. This is a company I highly recommend!
One thing that makes me love Empire Pest Control other than their effective treatment is their staff, who are always accommodating.
They're friendly and will never hesitate to help me with my pest problems. Highly recommend their service.
Some pest control company charges their clients with ridiculously expensive rates, but that isn't the case with Empire Pest Control.
Not only did they give me a safer and pest-free home, but they did so at a budget-friendly cost. I certainly love them!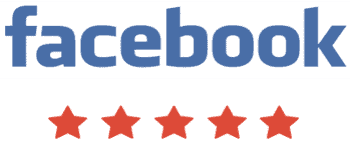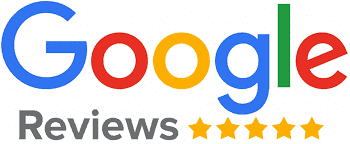 For Affordable Pest Control in Melaka- Call Us Now
Why Choose Us For Pest Control Service in  Melaka?
There are many pest control companies in Melaka. Here's what makes us special.
Professional and Trained Pest Exterminators
We only sends out the best pest exterminators in Melaka to conduct the pest control treatment that can effectively eradicate whatever pest you may be dealing with.
All our exterminators have undergone the needed training to get the skills and knowledge that have made every pest treatment operation successful.
Cost Effective Pest Control Services
Empire Pest Control values its clients since we wouldn't be where we are if it wasn't for the trust you've placed in us.
Because of this, we ensure to give everyone friendly pest control service price rates that can fit anyone's budget. Furthermore, we can happily tailor treatment programs to perfectly address your needs.
Safe and Eco-friendly Solutions
Don't be worried if you have pets at home because all the solutions, methods, and tools utilized by Empire Pest Control are proven to be safe and effective.
We don't use harsh chemicals that can harm the environment, so you know you're in good hands when you're with us.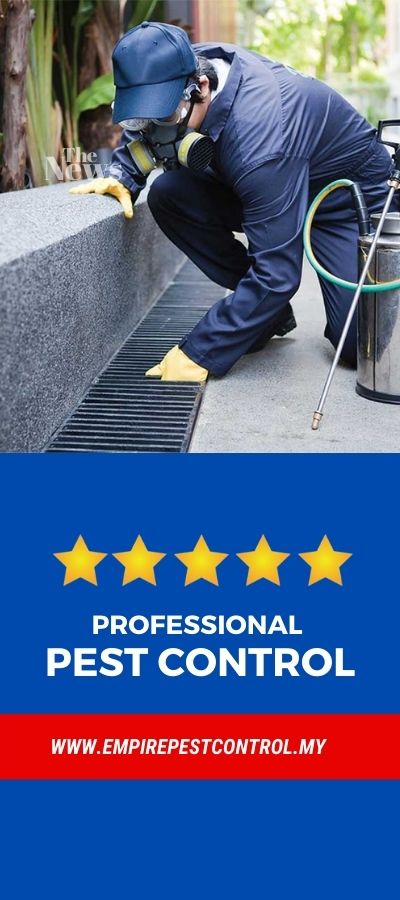 FAQs About Our Pest Control Solutions in Melaka

New customers generally have questions and concerns they want to be answered. We understand that it can be overwhelming to hire a pest control company in Melaka you're not familiar with, so we took the time to gather all the frequently asked questions to make it easier for you.
However, if you can't seem to find the answer you're looking for, reach out to us so our pest control experts can assist you accordingly.
How much does pest control cost in Melaka?
The cost of pest control services in Melaka depends on several factors such as the kind of treatment to be done, the area of coverage, the severity of the pest infestation, and how many exterminators are needed to perform the job. But don't worry!
We always guarantee our clients the lowest price rates possible without sacrificing quality performance. To get a better answer, contact us today, and we'll happily help you!
What types of pest problems can you solve?
Whatever pest problem you may be facing, we can efficiently and effectively handle everything for you. Our exterminators are fit to eradicate pests regardless of their species because of our experience and expertise in the pest treatment field.
Therefore, if you need assistance on rats, cockroaches, bed bugs, bees, and other insects, we're the best pest control company to call!
Is a pest control service worth It?
If you don't want to pay thousands of ringgits on medical expenses and property damage, then pest control is really worth it. Pest can bring all sorts of diseases that can make you sick and even destroy your home and office without you noticing, which is why it's best to seek the help of a professional.
What is included in pest control?
We conduct all the needed requirements to remove pests in your area successfully. We properly inspect the place to detect the root problem, come up with a good solution and execute the pest treatment. As a result, you'll get a pest-free home in no time!
How long does it take for pest control to work?
The answer can depend on the kind of pests you're dealing with. However, a slight difference can be seen after a day or two. Give us a call to know more about this!
Why is pest control important?
Pest control is vital for any home and work setting because it helps eliminate pests that can make you and those around you sick. Furthermore, it lessens the chances of property damage, making you save more on expenses.
Contact Us Now To Book a Pest Control Service in Melaka!